AZEX wrote:
Had it been a white person, the media future rifle target propagandists would've called him "an obvious white supremacist who lives in fear of a black president."

I bet this guy won't be on Hardball with Chris Matthews.

D.
Correct. Mostly, he won't be on Chris Matthews because Chris B. prefers to remain relatively annonymous. I was there with him today (we're fellow activists from the same group). The reason he wasn't arrested, apart from the fact he is black, is because we called Phx.P.D. last night to inform them we were coming. We told them there would be several of us,...but left out the part about the AR-15. They assigned us a P.D. liazon officer, who met us down there and was our own personal escort the entire time. Everyone was well-behaved and all went well. We had no intention of confronting anyone. We were there for the photo op.
We couldn't let New Hampshire out-do us now, could we?!
How come I didn't see any of you down there? I think I saw Sturkis,...but aside from spitfire and myself,...no one else from AZS seemed to be there.
Here's our buddy Powell.
Here's Chris being interviewed by local media.
Another one of our clan with his G30, standing next to Chris.
Chris B.,...the man of the hour,...who had the balls to volunteer to be the one to carry his AR. (Notice the Phx.P.D. and Secret Service escorts in the background over his shoulder.)
Secret Service dude, looking for snipers.
Chris being interviewed,...AGAIN!
Here's spitfire and 2 buddies watching Chris's six.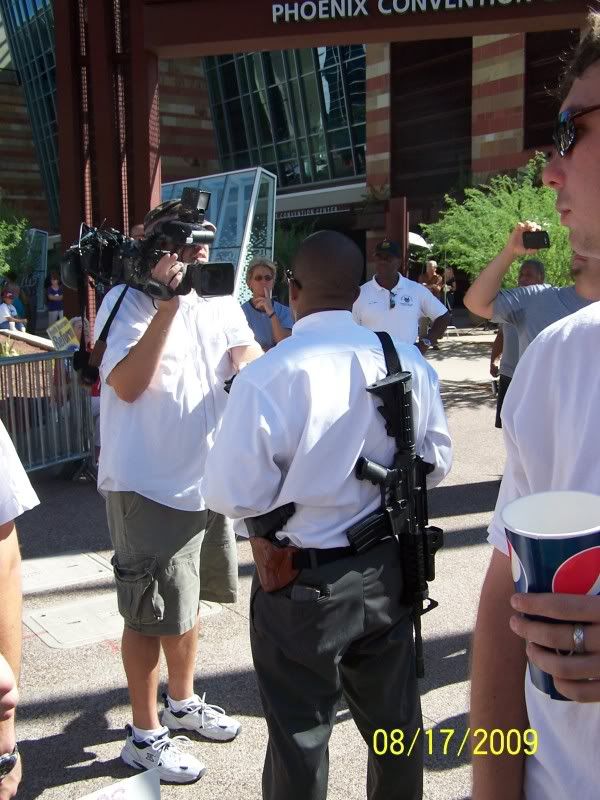 Rooftop look-outs.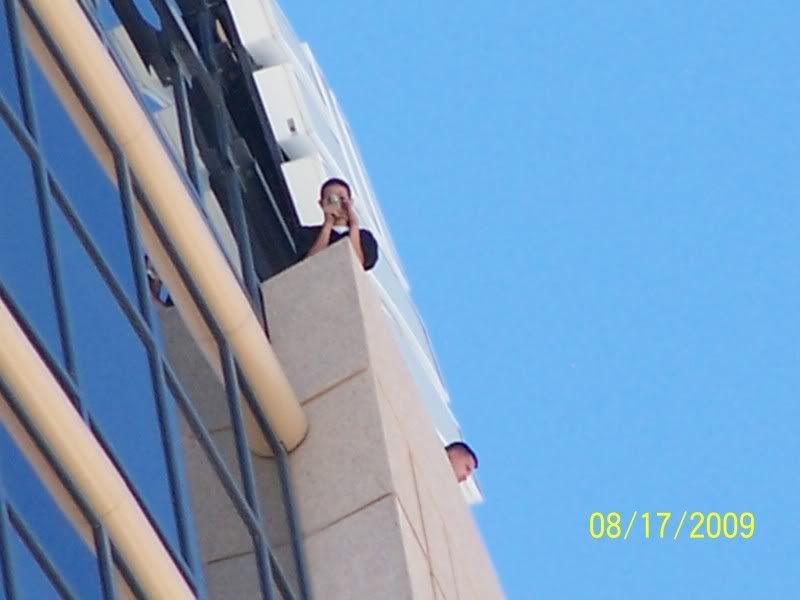 Here's spitfire (with green sign), buddy 1 and buddy 2, hangin' with their handguns. But everyone was watching Chris.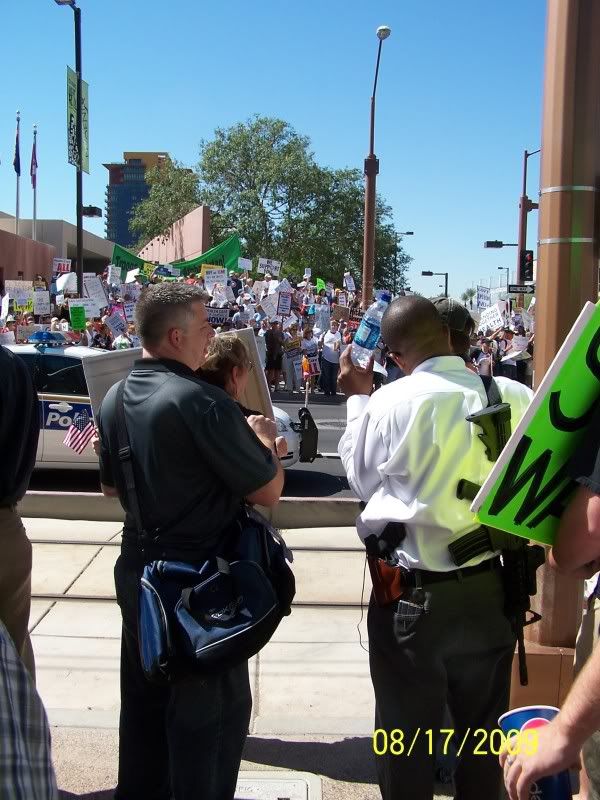 Here's an ACORN loonie screaming at Chris.
Chris with Eric Cartridge, of the Cartridge Family Band.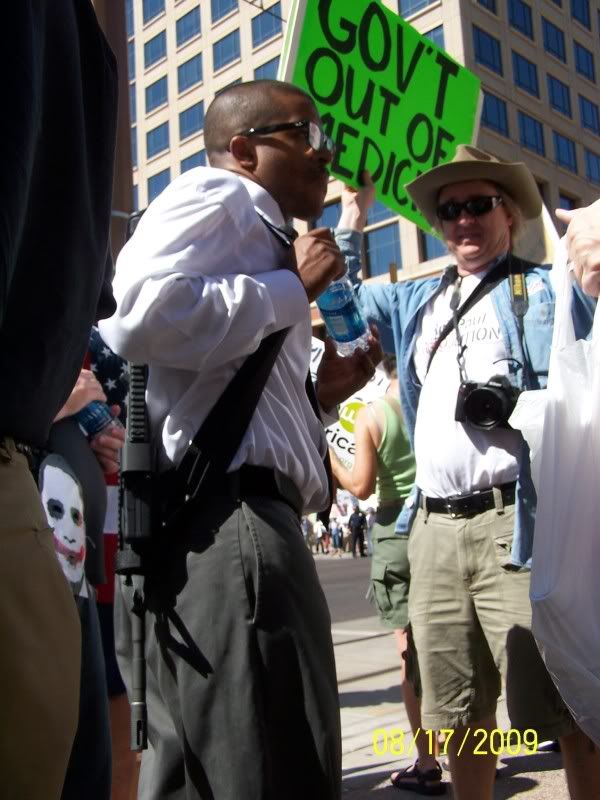 I don't know this guy, but he was cool.
And of course, Kyrsten Sinema was the ring-leader out there for the ACORN bus riders.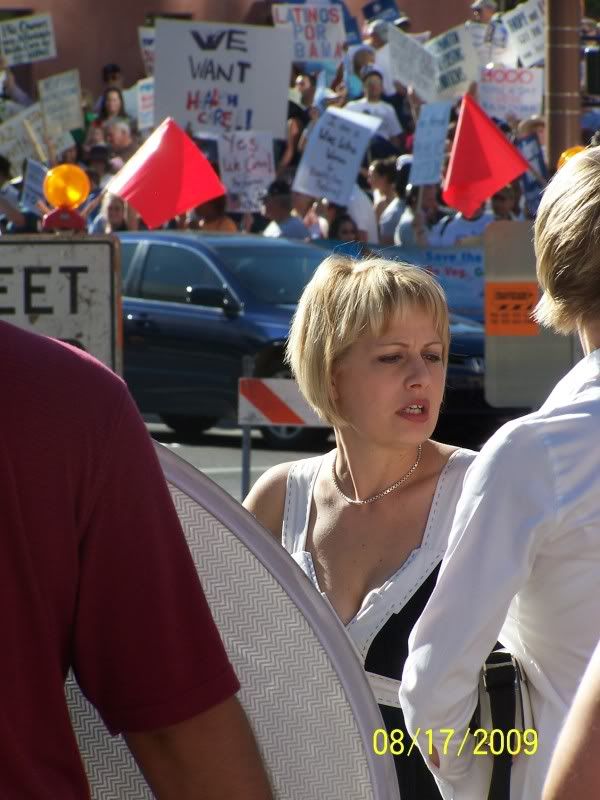 Fixed. Just heads up.... you can setup photobucket to automatically resize them as they upload. The option is right below the upload box.
D.