Glock 19 fits in the Size 5, but the Size 5 is a bit long.
I'd try the Size 15 before the 16 because both the Size 5 and 15 are "large autos", while the 16 is "medium and large autos".
Now I don't consider the 19 a large auto, but it does fit in the Size 5, other than length, which isn't that far off.
Also pictures of the Size 16 look like it may be too short.
Either way let us know which size you go with and how it fits.
Have you tried any local shops that may carry them?
I've seen them in shops here in Phoenix. Maybe call a few and see if they stock them.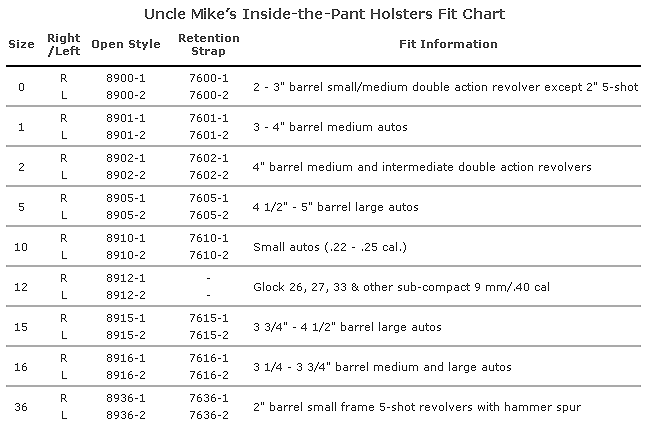 http://www.unclemikes.com/fitcharts/inside_pant_hlster_fc.html
Uncle Mikes Inside the Pants / Uncle Mikes Inside the Waistband / Uncle Mikes ITP / Uncle Mikes IWB