Here is my DIY build..
Its a Remington 700 action
E.R Shaw .920 Barrel Chambered in .223 Threaded muzzle 1/2" x 28 tpi
Miculak Muzzle break
Badger Ordnance Tactical Bolt Knob
Jeweled Bolt
Timney Trigger
Modified and Fitted to accept Ruger Mini 14 Magazines
in a HS Precision Aluminum Bedded Stock (Painted with KRYLON
)
Shoots 1/4" - 1/2" groups using 55 grain .223 Nosler BT rounds that I load. Provided I do my part as a marksman.
I'd show the build process, but thats boring and we all know how it goes.

Its my premier P- Dog Rifle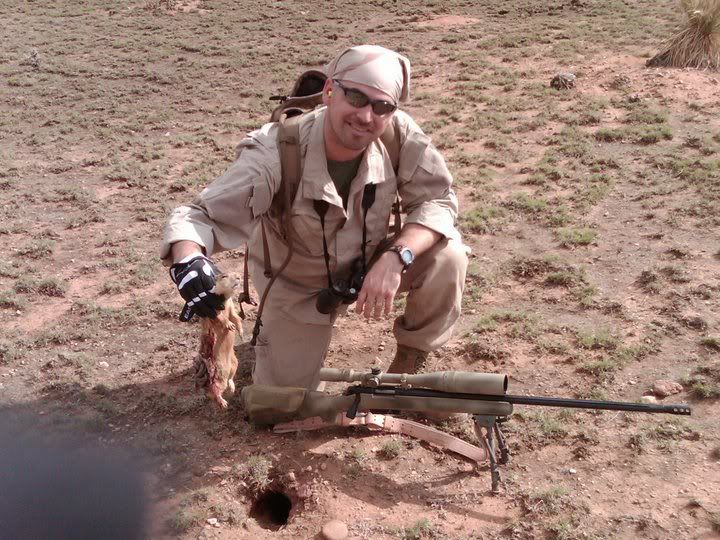 The above hunt pic it has a 5 round mag (Game and Fish rules) and the above pic has a 10 round mag
I have many DIY builds, this is just my recent and favorite.. I built a M14 off a Fulton receiver last year and is my Safe queen