Went to Scottsdale Gun Club today with a Remington 870, and different types of buckshot -- all 2 3/4" 00B with 9 pellets, except for one round of #1B.
At the max distance at SGC -- 70 feet (23 and 1/3 yards) - I fired one round of each type of buckshot at a blank piece of newsprint (the cheapest paper I could find). After I got a pattern, I traced a 10" circle around the largest number of holes, to see how many pellets stayed inside that arbitrary size.
First up was "Suprema," a cheapo brand I got at Walmart for $10/50. At that distance, pellets were all over the place.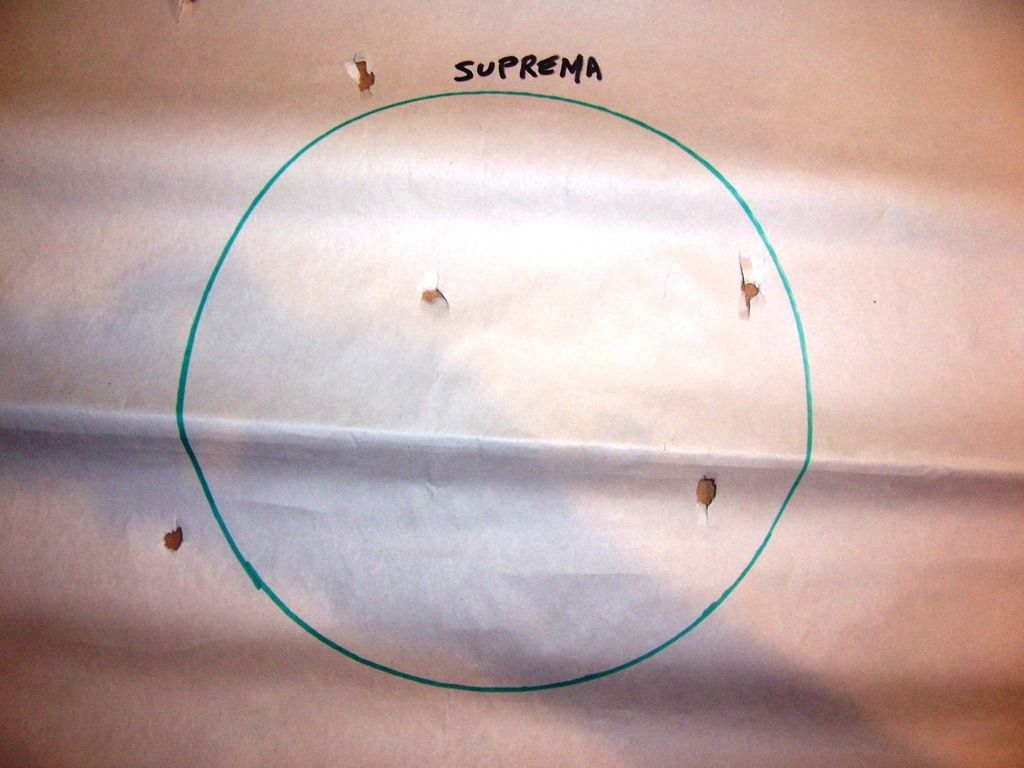 Next was a round of Western SuperX, which had noticeably more recoil than anything else. Not much better than the Suprema.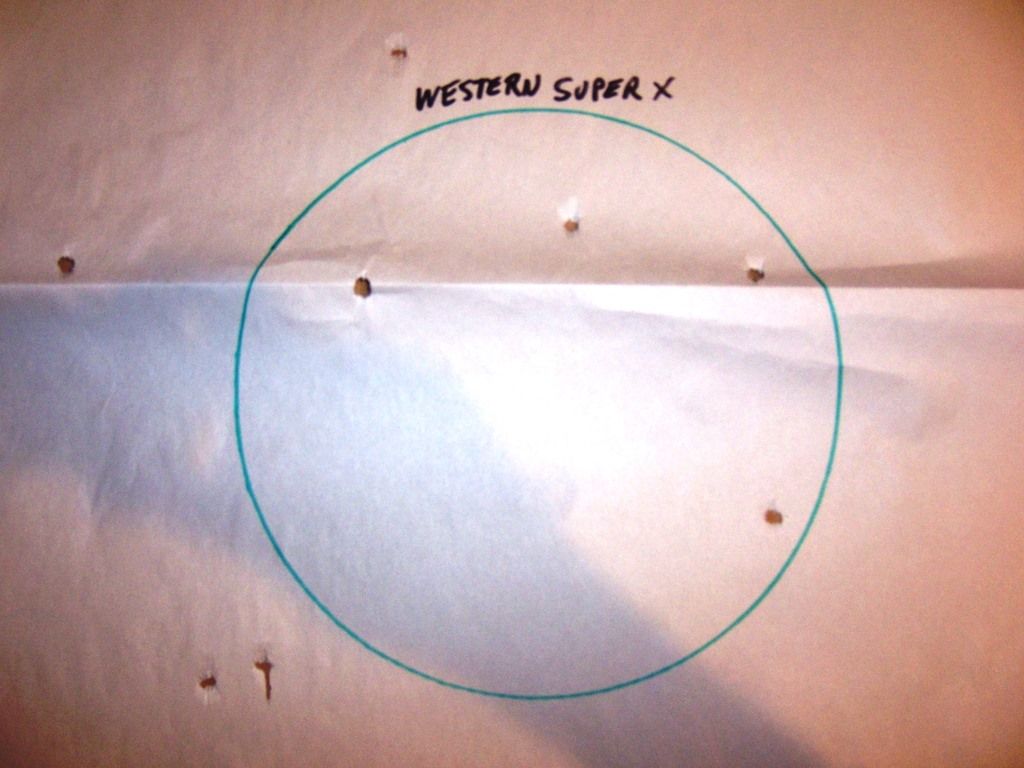 Federal Tactical was disappointing.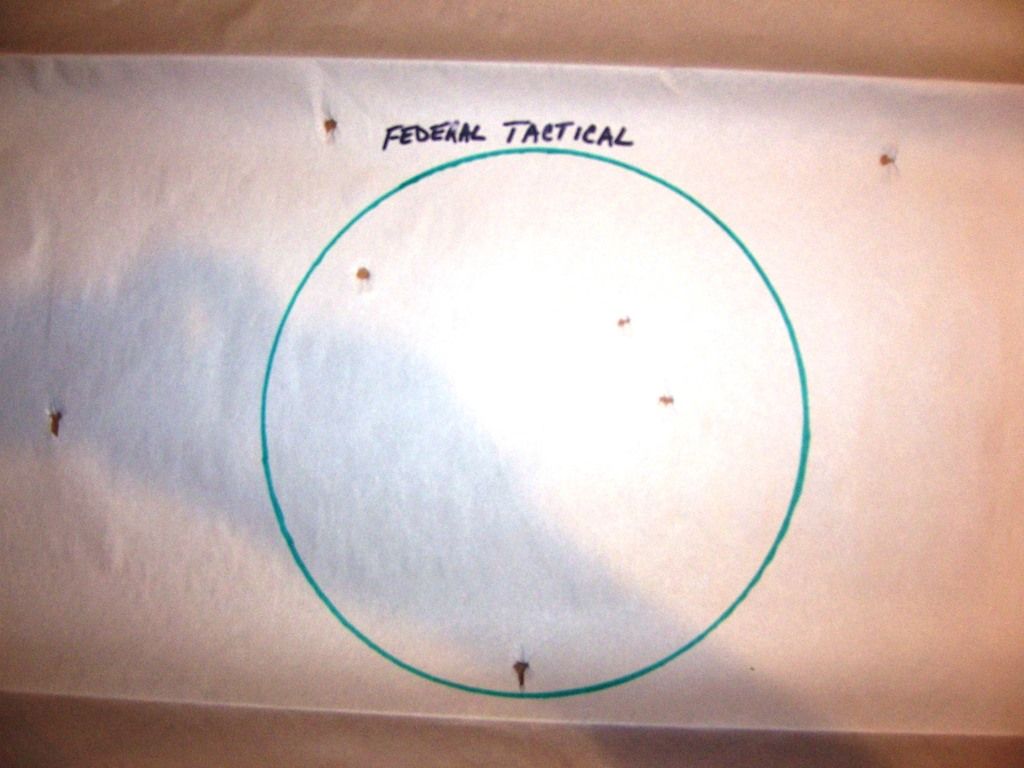 Federal Premium is high-priced and hard-kicking, and a little better but not great.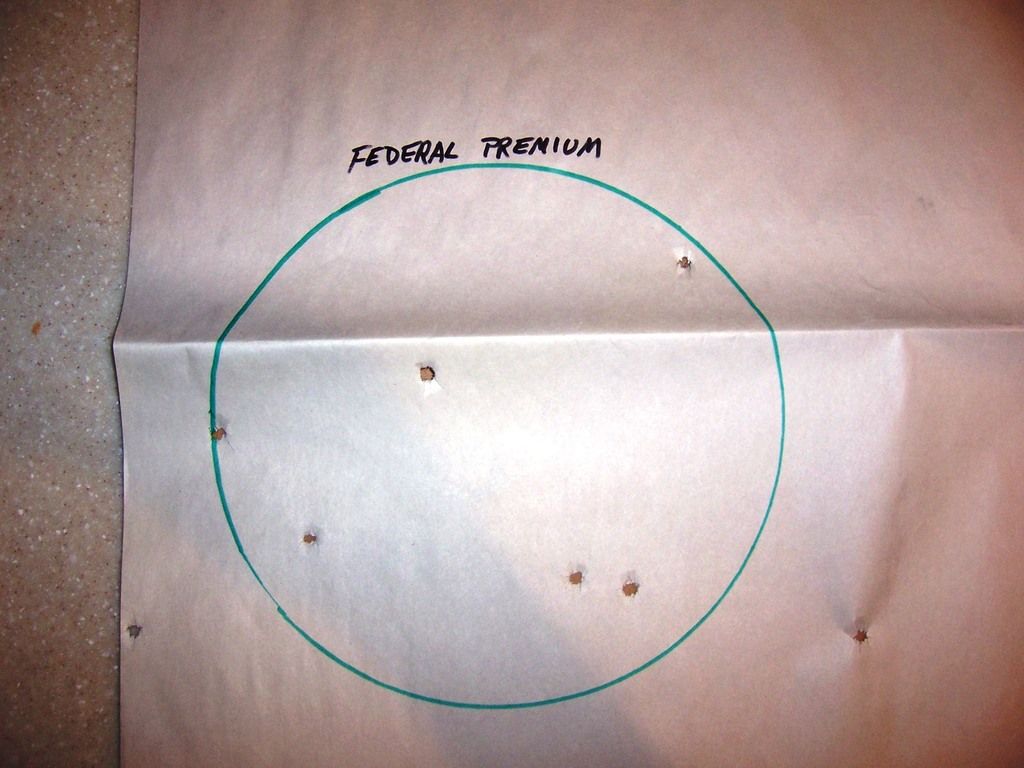 The Federal Low Recoil was not bad. Would make a good house load. Some low recoil OOB loads have only 8 pellets, which usually throw out four "pairs" -- the pellets stay together in 2-pellet clusters. This was 9 pellets though -- one was a flyer, high out of the picture.
Hornady TAP Semi-Auto -- now you're talking. The 9th pellet was the tear low left just outside the circle.
The Federal Maximum Flite Control kicked hard, but threw a nice tight pattern, but with one flyer upper right.
Here's my new favorite: Federal Low Recoil #1 Buck (all others tested were 00B). Soft-shooting, and put 15 pellets inside the 10" circle. (Most #1B has 16 pellets.)