This kind of reminds me of a Ron White monologue during which he announces to his wife that he has "emptied the ash tray in the family room". Of course, he had to shout the news out the front door. She was applying black top sealer to the driveway on a "warm", Texas summer day.
Anyway, this does NOT compare to GlockMonger's resurrection of a classic Colt revolver, pictured in a recent post. But, I . . . uhm . . . installed new grips on the pocket revolver. Yeah, I reshaped the top section to provide a thumb rest, as well as extra clearance for speed loaders. But . . . no big deal.
Anyway, I think it looks nice. Here it is.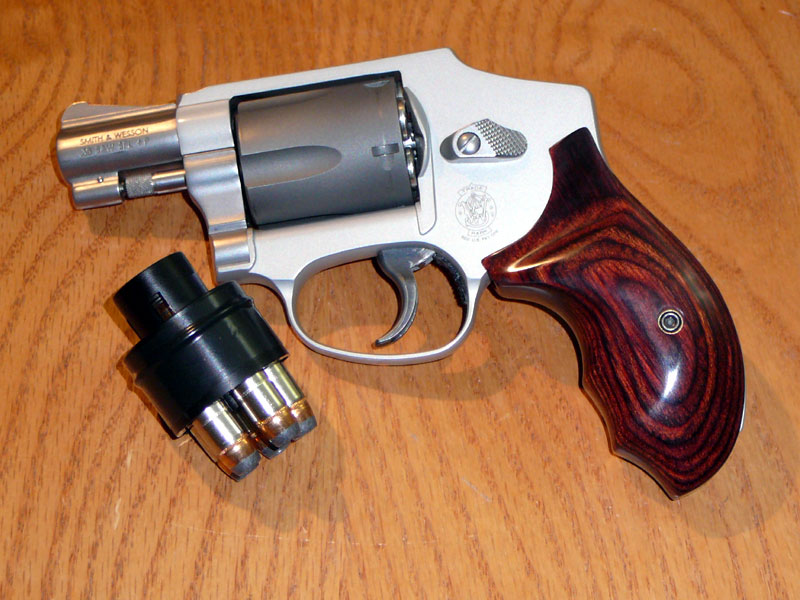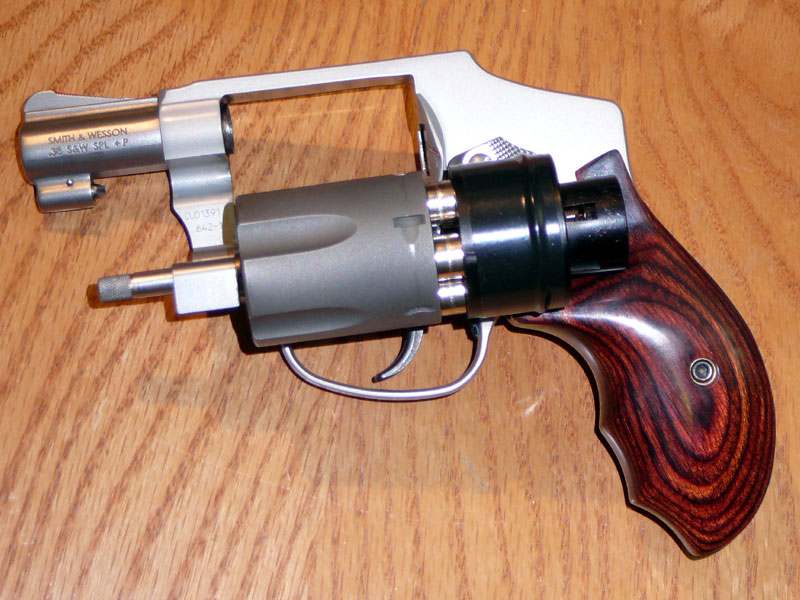 Yeah, that is an old Dade speed loader, complete with a wrap of electrical tape to prevent the spring from scratching the revolver.