Got a few from Dan @ Thors Hammer Custom Leather in Tucson.
A little more fancy than I'd expected; tigerstripe stingray skin 1911 holster and mag holder: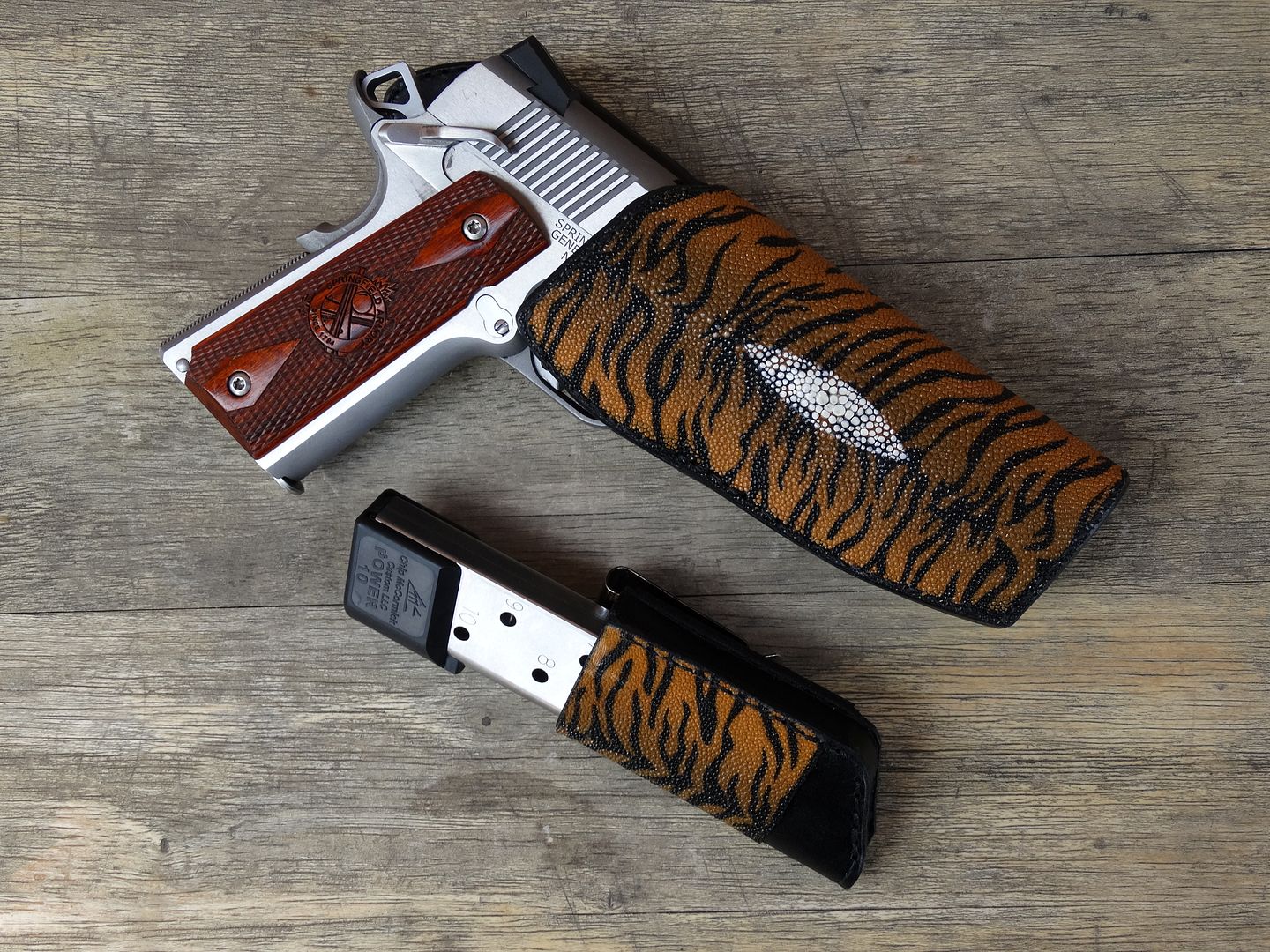 Then, a couple for my EMP; a cross draw with a thumb break, an IWB, and a single mag holder. The cross draw is the most comfortable holster that I have and, under an untucked denim shirt, barely prints: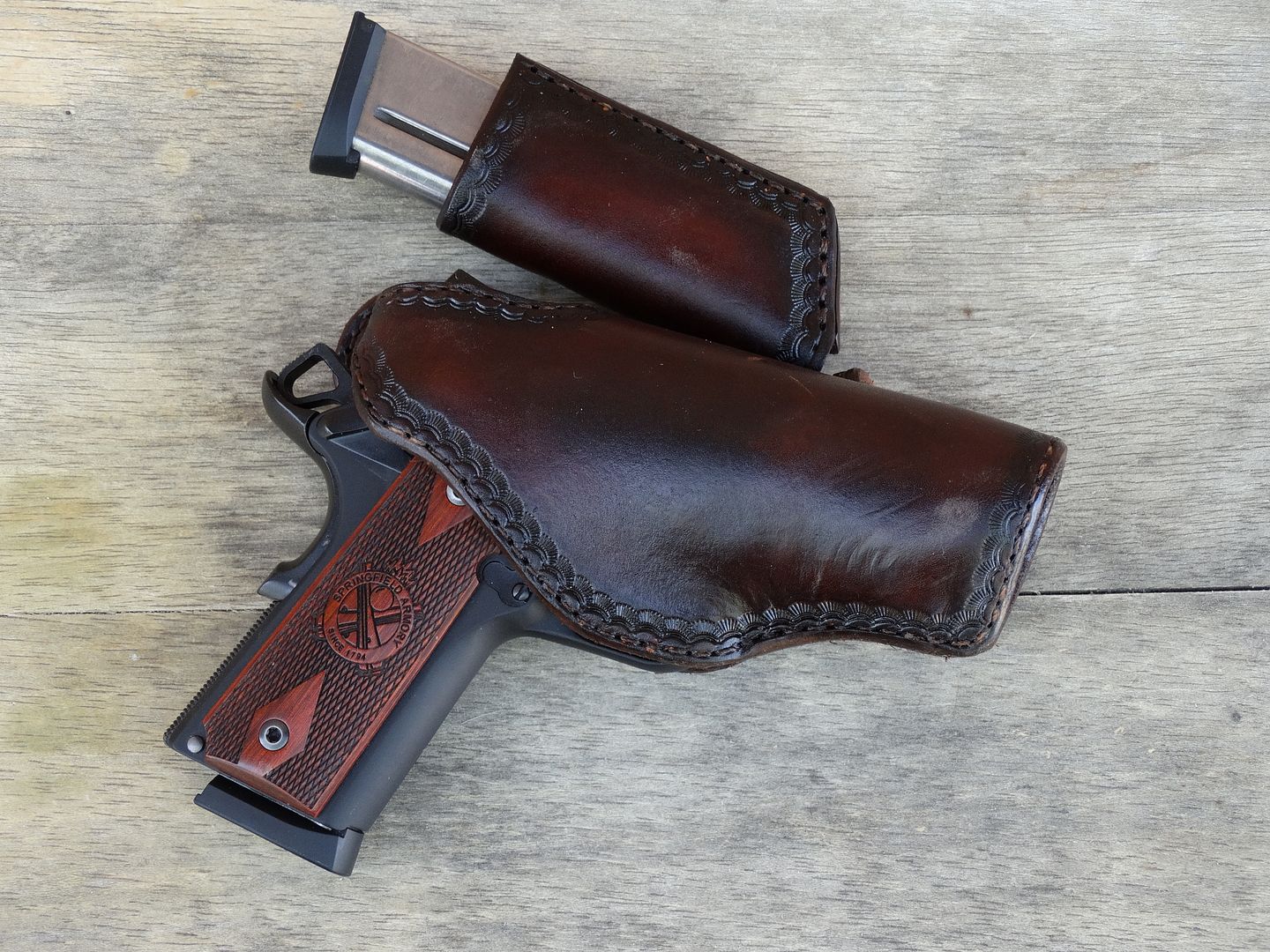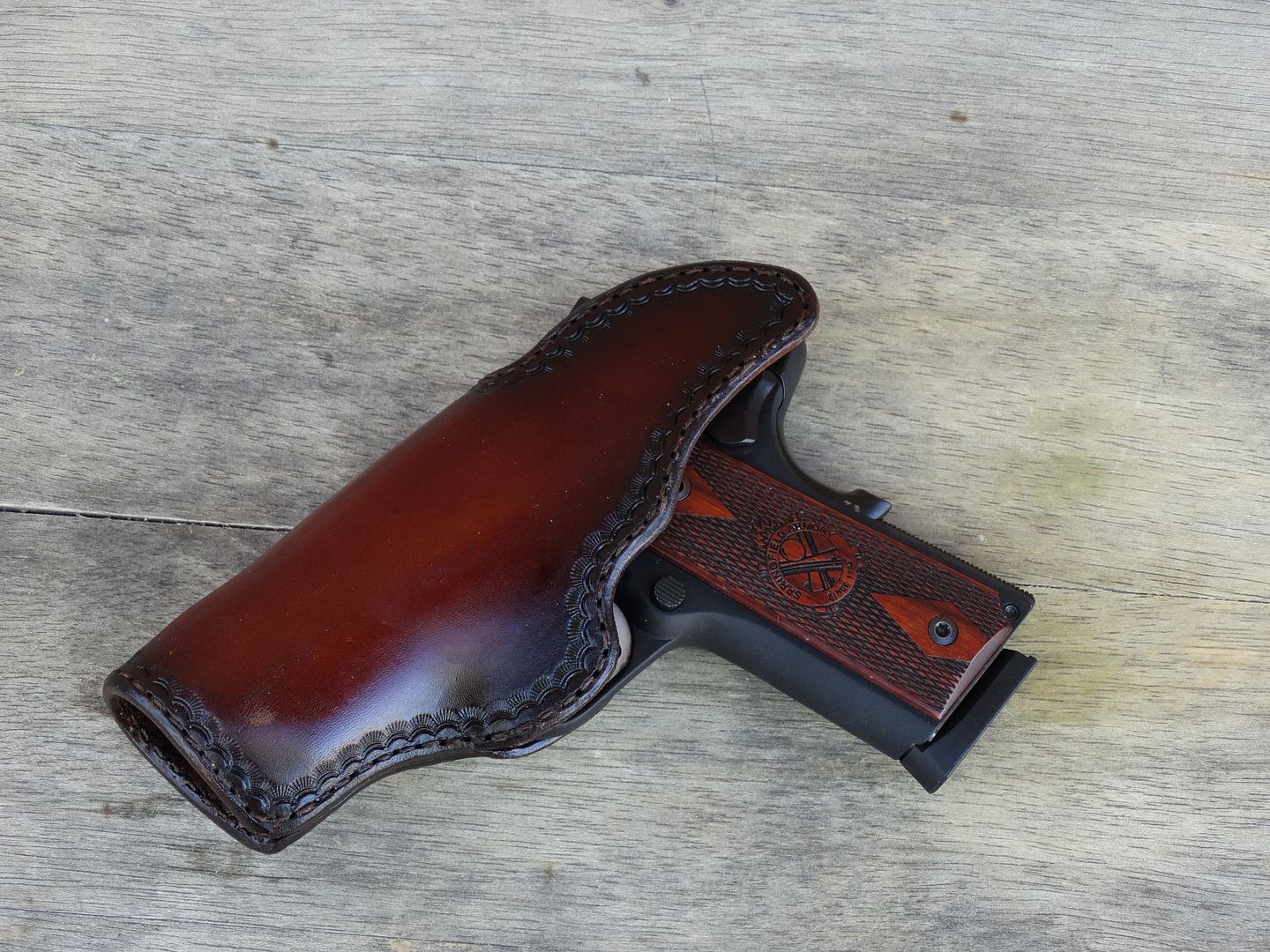 I'm really impressed with stingray skin; it doesn't have to be as loud as the tiger stripe, but it's hell-for-strong. I have a short sword on order that will get a muted tan version for it. Probably a matching holster for my GP100.