newguy wrote:
I'll start. Here's mine, a Polytech M14s. After shooting the crap out of it, I broke it down to the receiver and sold the parts kit on ebay about three years ago. Then off to Noah's in Saugus, MA with a TRW parts kit. Harry threw in a Douglas/Barnett barrel and put it all together.
Here she is:
Mike
Is that a happy switch I spy?
Here's my Polytech M14S. I love it and wouldn't trade it for any Springfield M1A. The only things I have swapped for USGI are the stock and sling.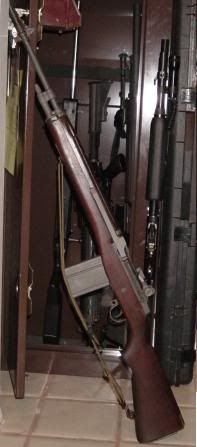 _________________
The Prick



Tell'em the Pricks a comin' and Apache Junctions a'comin' wit me.